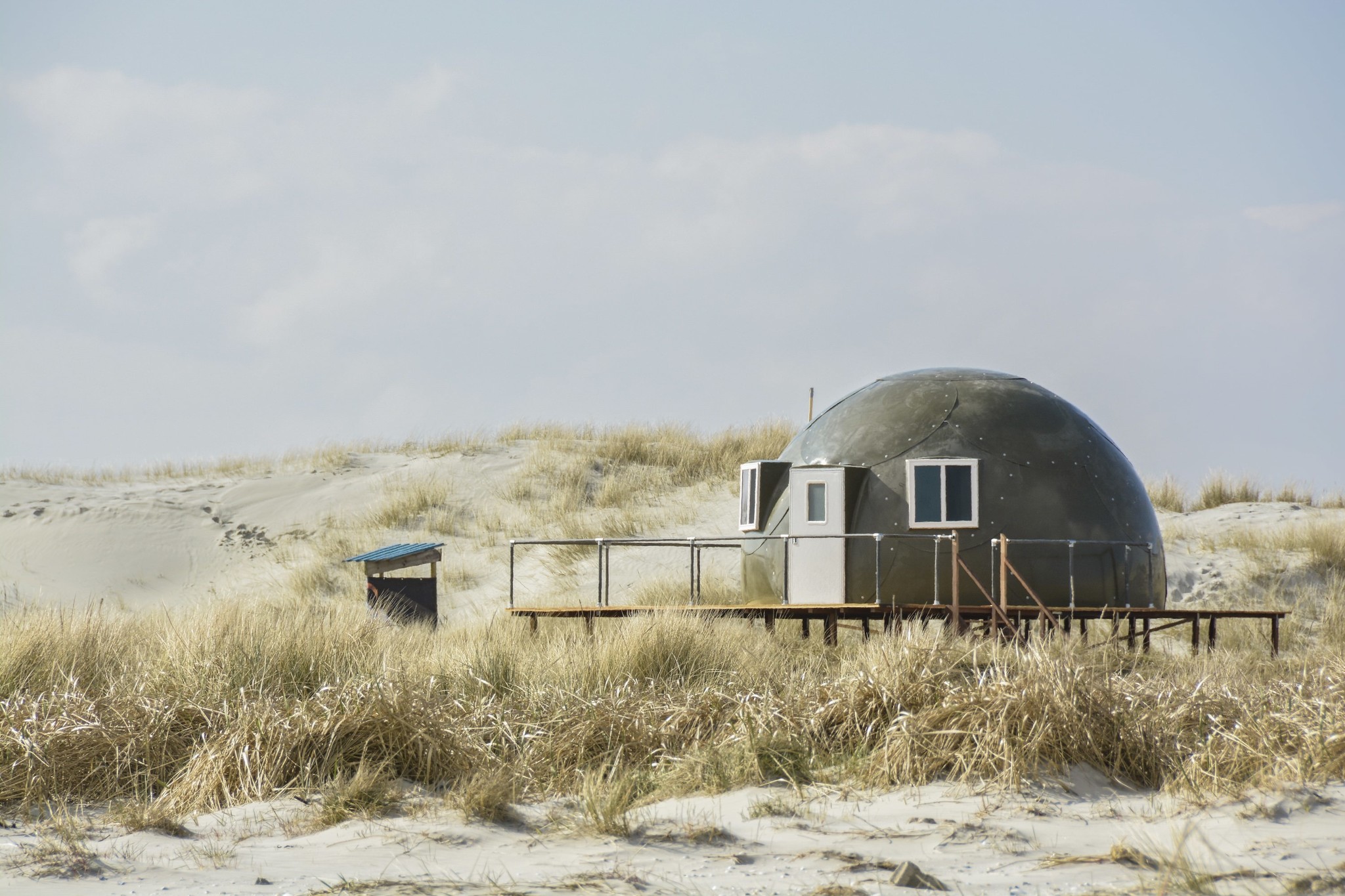 Project Rottumeroog
With the start of the breeding season, birds like sterns, spoonbills, eiders and plovers will look for safe places to land and breed. Rottumeroog is an important island where ten thousands of birds rest and feed; you can call it a small miracle in the Dutch landscapes. To ensure peach for the birds, the bird watchers will stay on the island during the breeding season from April to August, where they will monitor the environment where wind and water reign. "We joined forces with Staatsbosbeheer, because we believe that together we can create a flexible, sustainable and innovative accommodation that will leave no ecological footprint on the island. To contribute by co-protecting a unique piece of nature in the Netherlands. To create a place where bird watchers can fulfil their tasks in a comfortable manner during the breading season. The dome offers the bird watchers a dry shelter and is a good alternative for the former home on Rottumeroog, which was demolished in 2014 after a violent storm. It is a valuable but challenging task to provide the bird watchers a roof over their heads.", says Ron van de Wiel, co-founder of Blue LOOP Originals.
Ranger Jaap Kloosterhuis of the National Forestry Commission Staatsbosbeheer: "In the breeding season of 2015 we have placed two expedition tents on Rottumeroog. These tents proved to be a little too spartan and were not resistant to the severe weather conditions in the eastern part of the Wadden Sea. After evaluating the base camp, we decided to start a cooperation with clothing brand Blue LOOP Originals and the University of Twente to look for comfortable housing opportunities for the bird watchers."
"Thirty Master students of the degree programme Sustainable Building have given us some ideas and reflection on sustainable housing. We found the results surprisingly useful and it helped us to arrive at a solution together. We have chosen one Master student to graduate on a design that should lead to a self-sufficient and sustainable accommodation on Rottumeroog. The experiences of the bird watchers will eventually help us to improve the shelter.", says Ron van de Wiel.
The dome will serve as a shelter from the breeding season of 2016. The sustainable and self-sufficient shelter is furnished with a small living room, a kitchen and two bedrooms. The two solar panels are combined with a power bank to generate electricity.