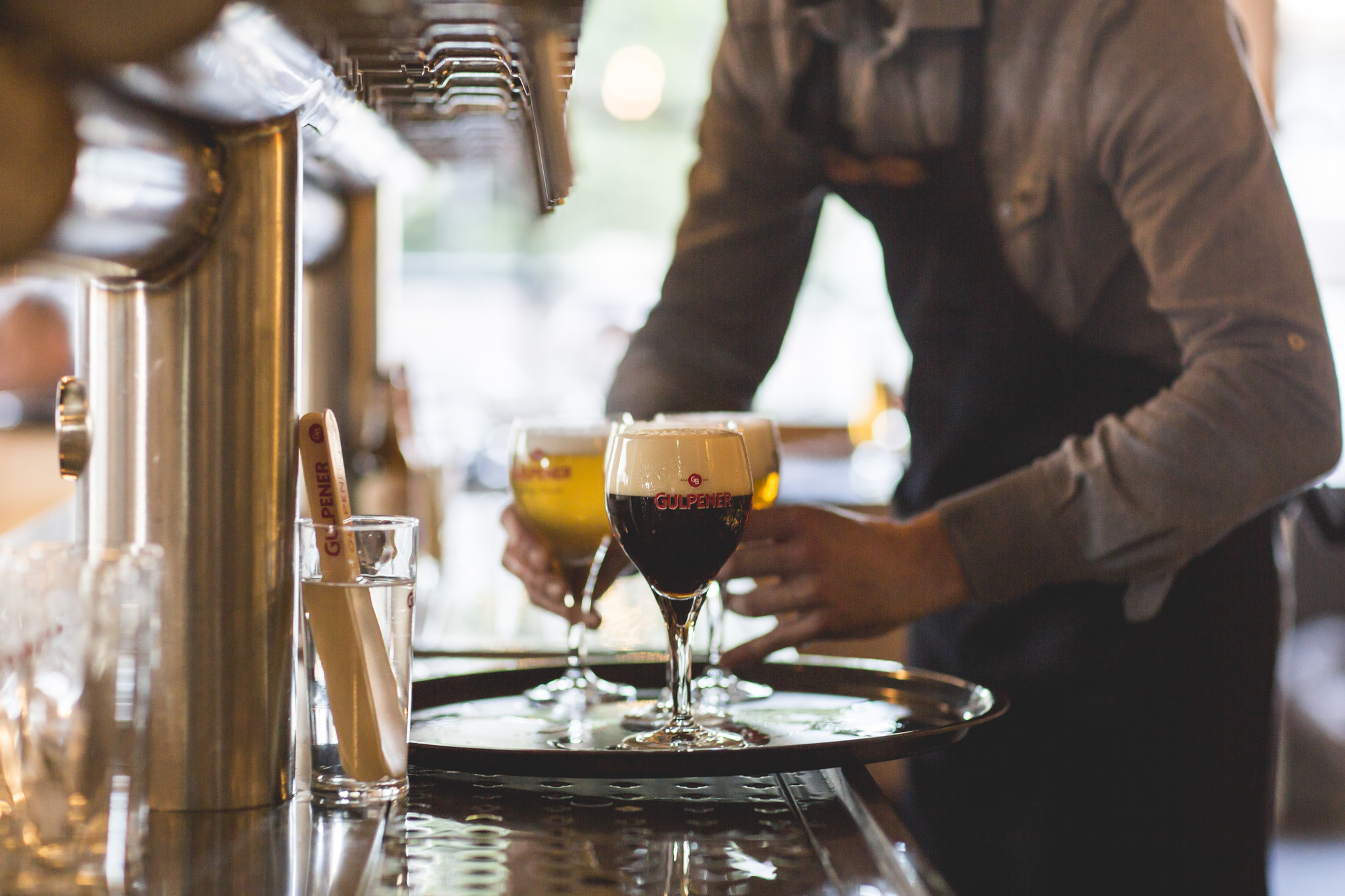 Gulpener brewery opts for sustainable workwear
Gulpener is an independent family brewery located in the south of the Netherlands. Since 1825 eight generations have been dedicated to the art of beer brewing according to their established norms and values. They call themselves 'The Free Brewer': Free to do what feels right, free to sail their own course. With a strong bond and respect for the environment they are trying to make the world a better place, each day. Therefore, they brew beer with water from their own hop garden and they only use barley from farmers in the region. For one of the Gulpener restaurants – Het Brouwlokaal – we dressed the entire catering staff of the most sustainable brewer of the Netherlands in our blue DNA. In collaboration with Gulpener we produced aprons, shirts and dresses made from recycled denim. Together we will reduce our ecological footprint.
Gulpener Brouwlokaal has opened their doors in December 2016 next to the brewery in Gulpen. It is a unique beer experience centre with a micro brewery, taste library, beer theatre, study lab, beer shop and a 25 miles-catering concept, where all the ingredients of the dishes are being produced within a radius of 25 miles of the restaurant. A concept that shows us that the natural brewing of beer and food is not only durable, but can also be very tasteful.
It will probably not surprise you that the sustainable legacy of Gulpener fits seamlessly with our mission 'WORN to REBORN', where we give worn-out jeans a second life that matters. In this way less textile waste will be incinerated in burning ovens. Compared to virgin cotton, we save 8.000 liters of water with 1 kilogram recycled denim. Besides the benefit of water saving, we also produce less CO2 and we consume less energy with the re-use of worn-out jeans. We always try to make a modest contribution in the field of sustainability. This is likely the greatest common divisor between Gulpener and Blue LOOP Originals.