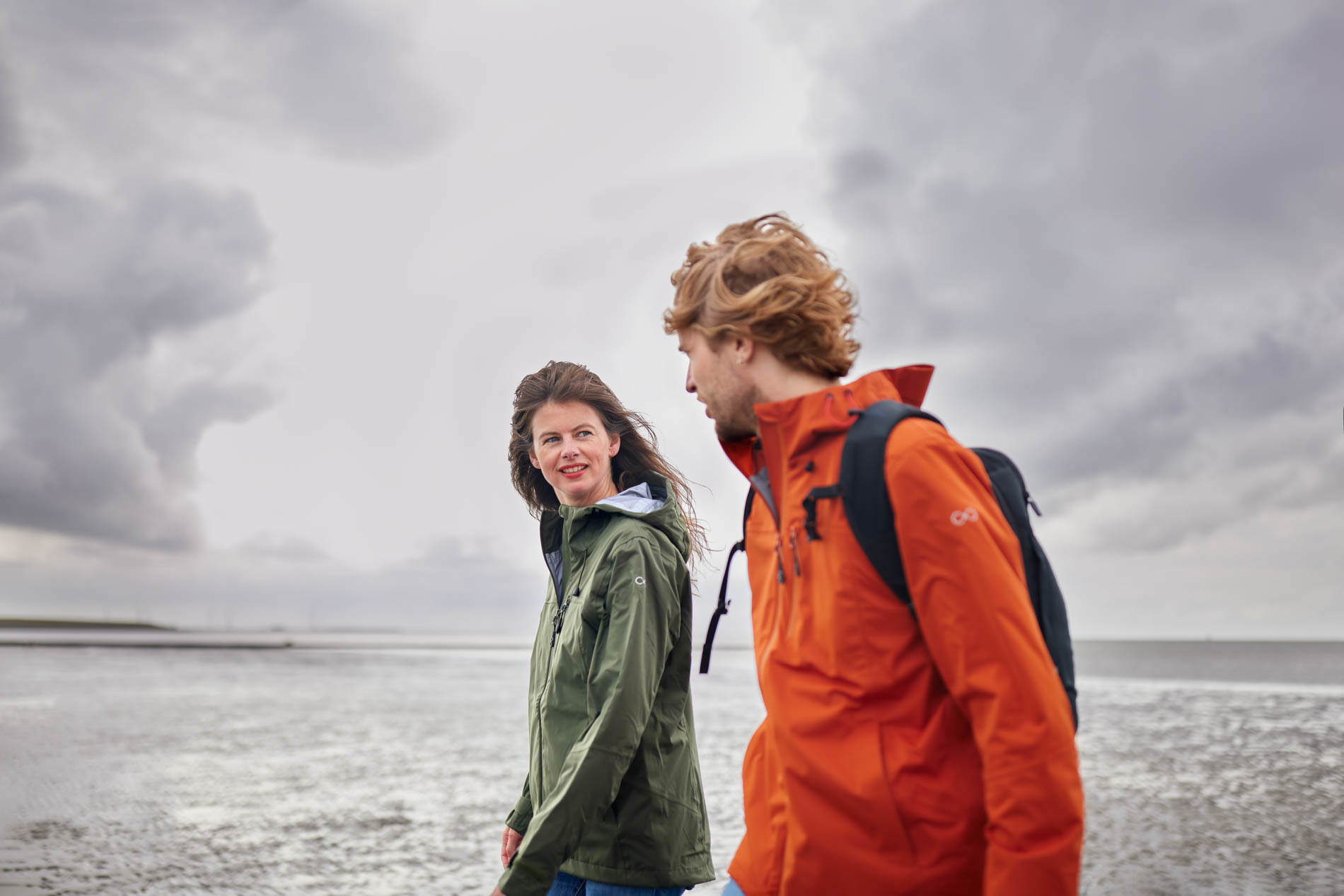 Unique: this waterproof, breathable outdoor jacket is made from 100% recycled material
Everyone wants a more beautiful world. To realise that ideal, we will have to make more sustainable choices. In the textile industry, there is still a world to be won in this area. If it is up to Blue LOOP Originals, this will happen as soon as possible. With the new Virga Shell jacket we are taking a huge step in the right direction.
We outdoorsmen love nature. Just as we love products that allow us to experience the outdoors at its best. That is why we are so happy with the new, lightweight Virga Shell outdoor jacket. This is because the jacket is made from a mix of recycled PET bottles (78%), textile waste (11%) and discarded clothing (11%). In short: less waste and therefore less burden on the planet.
Exceptionally waterproof and breathable
Let's zoom in on those other reasons. Starting with the fact that the Virga is your perfect year-round companion for hiking, kayaking, cycling or even skiing. The 3-layer shell protects you from both a summer downpour and a winter snowstorm. The jacket's 4-way stretch also makes it perfect for active outings. It also has a snug fit, allowing you to move around inside the jacket and stay comfortable in all conditions.
This is all great, but it gets even better when you hear that even that waterproof and breathability is the result of a great recycling process. This is because the membrane that makes the jacket so perfectly waterproof and breathable is the world's first polyester membrane made from textile waste, polyester bottles and discarded clothing. All discarded waste that, thanks to Blue LOOP Originals, does not end up in the huge landfill of textile waste!
Circular design
It gets even better: the jacket's design is circular. Is it really worn out after a lifetime of hiking, kayaking and cycling adventures? Then you can hand it in at a recycling point and it will be recycled again. This way, Blue LOOP Originals prevents an extra layer on the global waste heap and the materials can serve as the basis for a new jacket or other product. In this way, Blue Loop Originals gives your jacket a second life.